Gable Roof Kit made from COLORBOND® Steel
If your looking for a flatpack DIY solution to your entertainment needs read on
Our Gable DIY Roof Kits made from COLORBOND® Steel are manufactured to the highest standards and available for a low price. We now offer an installation service if you need help or if you feel handy they are available for DIY. A gable roof is an attractive extension to your home and can be erected in your backyard for entertainment purposes or just a place to relax after a long day. Gable roofs are perfect for sun protection and protect from rain and other weather elements. Now is the time to make the most out of your outdoor area and a great way to still enjoy your backyard even in the rain.
Solarguard has put together a standard sized flat pack solution for you that includes gutters, downpipes and is available in a range of colours. What's best we offer free delivery in a 20km radius as well for a low cost, hassle free solution.
Call us on: 0438 367 727 to find out more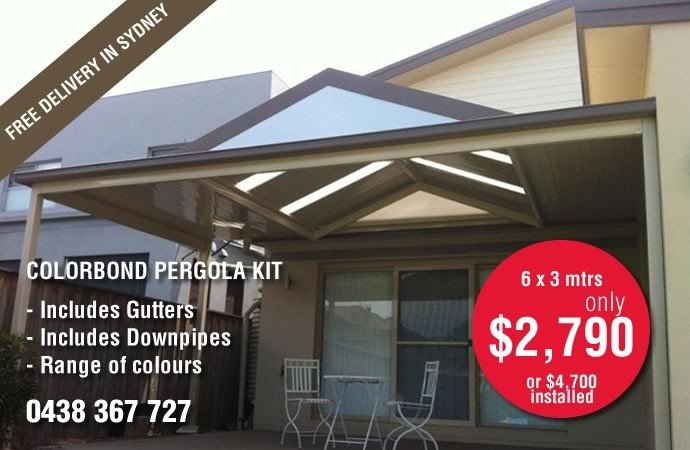 Why Choose Us ?
Materials sourced from reputable Australian suppliers
7 day turn around time from date of order
Choose from over 20 genuine COLORBOND® Steel colours
Mix and match colors to suite your project
15 years manufacturers warranty on materials
7 years warranty on installations
Flat Pack Roof Kits
We also have DIY Flat pack solutions in standard sizes that are ready to be assembled as DIY or we can install it for you. Free delivery in Sydney.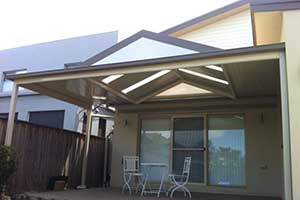 Create a living space that is open and stylish. This is a great option to shade and protect recreation areas and living spaces.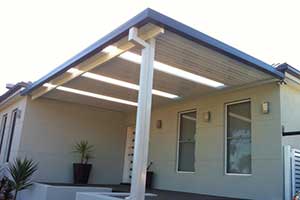 A versatile solution for verandah's or patio. The cost effective solution for outdoor living areas at your home in a convenient flat pack kit. A great option for outdoor eating areas.
Protecting your vehicle from the elements is important which is why our highly requested carport kit is, exceptional value for your investment.
You can call us now on 0438 367 727 or request a quote us by submitting the form below